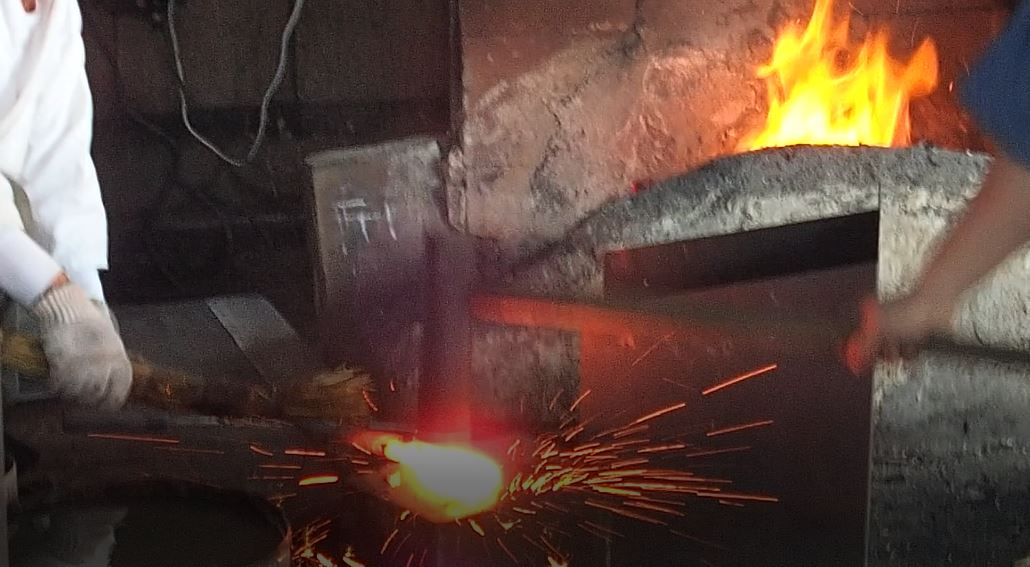 Places you'll visit: Tokyo- Nikkō- Hakone- Nara- Hiroshima- Miyajima- Kyoto
This 10-day tour is perfectly suited for those looking to see the highlights of Japan. Begin in Tokyo, and head towards Hakone, Hiroshima and Kyoto. Take the opportunity to see beautiful temples and shrines, but also to spot reindeer, and see Mt Fuji. Taste sake and learn calligraphy. Lastly but not least, sleep for two nights in Ryokan, traditional Japanese-style accommodation!
Day 1: Arrival in Tokyo and City

Visit Ueno, Asakusa and Ryogoku…
· Arrive at Narita Airport in the morning
· Drop your luggage at the hotel & have lunch
· Join the city tour with an English speaking guide
Visited:Tokyo
Day 2: Highlight Tour of the Capital City

Tour on a sightseeing bus for the day…
· Pass by Meiji Jingu Shrine and other famous sites
· Cruise around Tokyo Bay by ferry & visit Odaiba
· Drive through the Rainbow Bridge
Visited:Tokyo
Day 3: The Famous Temples of Nikko

Visit Nikko and its famous temple and shrines…
· Nikko Toshogu Shrine & Nikkosan Rinnoji Temple
· Transfer to Yumoto Onsen by bus
· Enjoy a free hot spring foot bath
Visited:Tokyo, Nikko
Day 4: Visiting Hakone and Lake Ashi

Owakudani, famous for black eggs…
· Travel to Hakone from Shinjuku by train
· Take a lunch then cruise around Lake Ashi
· Enjoy the scenic view of Mount Fuji from the top
Visited:Tokyo, Hakone, Mt.Fuji
Day 5: Dogashima Canyon Walk

Enjoy the sound of the babbling stream…
· Hike to Dogashima Canyon & Hayakawa River
· Transfer to Nara via Odawara by shinkansen
· Walk to Nara Park and view 1200 Japanese deer
Visited: Nara
Day 6: History of Hiroshima & Floating Red Gate

​Visit Hiroshima and Miyajima by shinkansen…
· View the Hiroshima Peace Memorial Park
· Discover the history behind World War II
· Go to Miyajima Island by train and ferry
Visited: Hiroshima, Miyajima
Day 7: Reaching Kyoto – Kiyomizu Temple

​Enjoy the amazing view from the terrace…
· Before breakfast, enjoy walking around the island
· Transfer to Kyoto by ferry and train via Hiroshima
· Visit the Gion and Yasaka Shrines
Visited: Kyoto
Day 8: Discovering Kyoto's Wonders

​Admire the view of the famous Togetsukyo Bridge…
· Transfer to Kinkakuji (Rokuonji) temple via bus
· Next, visit Kitano Tenmangu Shrine
· Walk to Tenryuji and its amazing garden
Visited: Kyoto
Day 9: Fushimi Inari Shrine & Sake Tasting

​Enjoy tasting a hundred types of sake…
· Find some famous char-grilled Yakitori restaurants
· Visit Kokedera Temple covered by moss
· Experience the calligraphy at the temple
Visited: Kyoto
Day 10: Your Last Day in Japan!

We hope you have enjoyed your visit…
· Transfer to Kansai International Airport
· Check in at the airline counter before departure
· Thank you for visiting, come again
Excluding international flights
Price per person
From 2.960 € 
INCLUDED IN PRICE:
Accommodation in mentioned hotels with breakfast
Ryokan (Standard) with private bathroom and toilet in Hakone (Day 4) and Miyajima (Day 6) on Half Board
English Speaking Guide or Assistant
Technical Assistance in English before departure
Tokyo Sightseeing Bus in English
JR pass, 2nd class seats (7 days)
PASMO 500 yen charged (a prepaid card)
Hakone Free Pass (Day4-5), from Odawara
Exp. bus tickets : Takayama -> Matsumoto (Day 9)
Shared transfer: From Narita airport to the hotel in Tokyo, from the hotel in Kyoto to Kansai Internatipnal Airport
NOT INCLUDED IN PRICE:
International and domestic flights
Meals, guides or assistants and transports other than mentioned above
Tipping for a guide or an assistant
Personal expenses
Travel insurance
Other services not clearly indicated in the package inclusions above